UNCLE SAM AWARDS READING CERTIFICATES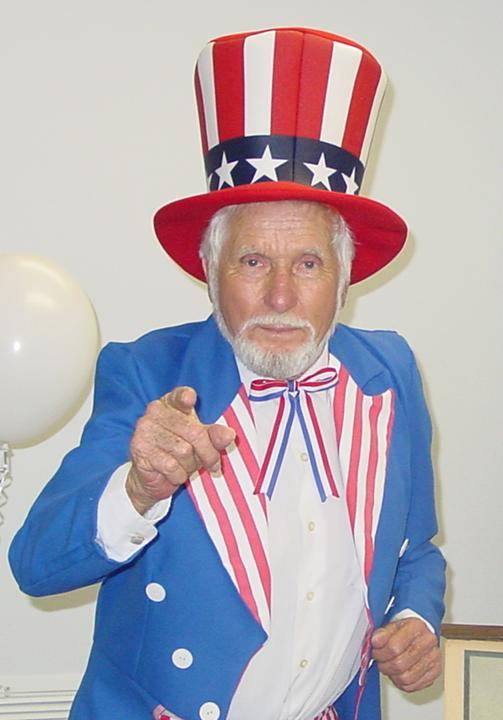 Lake Park Commissioner Bill Otterson played the part of Uncle Sam at the Lake
Park Library's Pizza Party celebrating the end of the Read America! Summer
Reading Program on Thursday, August 1st. "Uncle Sam" handed out awards for
the more than 75 youngsters who have read nearly a thousand books since June 1st.

The Pizza Party was provided by the Kiwanis Club of Lake Park.